About Phil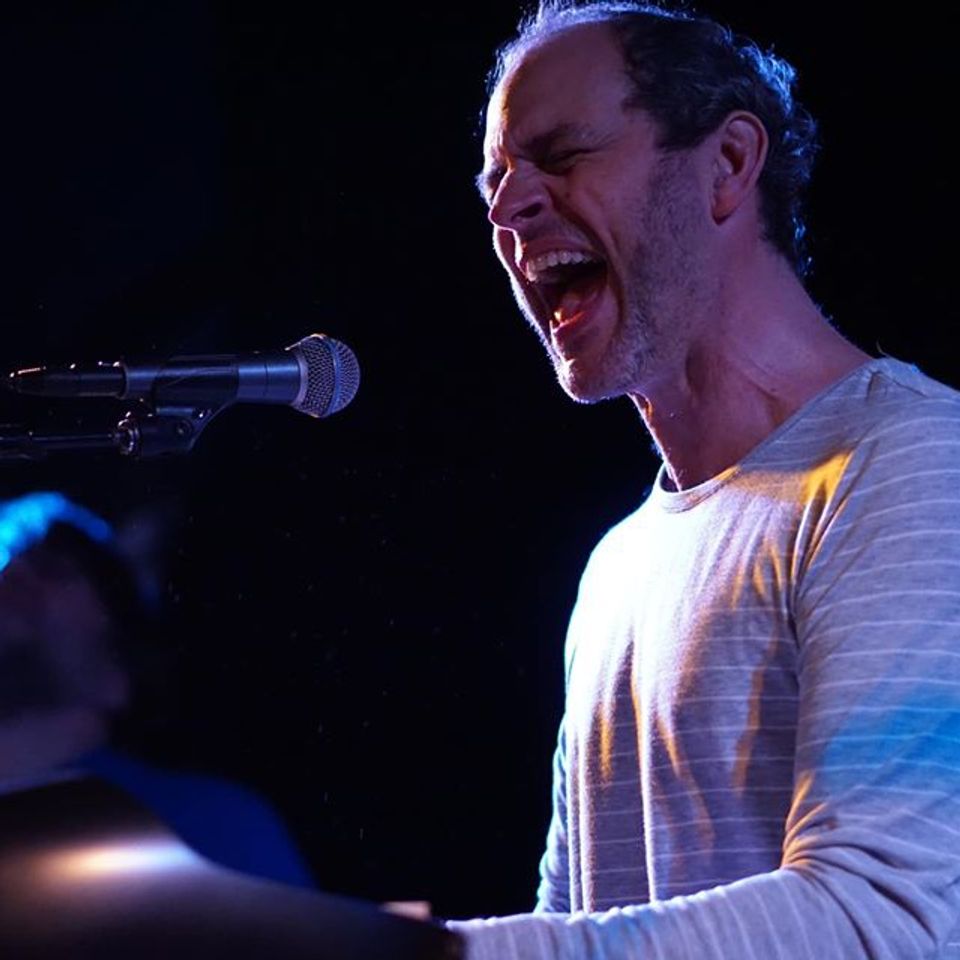 Phil Angotti is a multi-instrumentalist, singer,
and sensitive tough-guy songwriter from Chicago's southside. He rocks your socks off with crazy guitar riffs, makes you cry expressing touching lyrics, and constantly surprises you with the depth of his musical knowledge! 
Known in Chicago as "THE Beatles guy", Phil consistently draws diverse audiences to Beatle shows; first when playing with the Beatle Brothers, now with the Phil Angotti Band, Great Moments in Vinyl, the What4, and as a solo performer. Phil plays the Beatles catalog by heart and from the heart. The years of practice, listening and learning are evident, especially since he is great at taking requests! The Kinks, The Zombies, The Bee-Gees, Nick Drake and Buddy Holly all hold special places in his musical mind too. 
Phil is the current lead singer and guitar player for Material Issue, a Chicago power-pop band who made it big in the early '90's (they had videos on MTV when that was cool). Now known as Material ReIssue, opening for The Smithereens is one of his favorite moments on stage in fact! Other great moments in Phil include opening for Marshall Crenshaw, Richard Furay (Buffalo Springfield), and Eddie Money, plus the Beatles album shows. 
The *ahem* experience of this guy is key. His music came out first on vinyl, then cassette, 8-track, cd's, then back to vinyl. Through all 14 solo albums Phil's melody's shine, blending cool pop grooves with sweet harmonies. He's proven a commitment to his craft and become one of Chicago's most beloved artists.
His album new Top Tunes and Real Gooves is his Hot Rocks, remixed favorites plus one unreleased song from his first band, The Idea, and two more brand new songs! You can also catch Phil at his monthly Beatles Brunch at Reclaimed Bar and Restaurant. A splendid time is guaranteed for all!